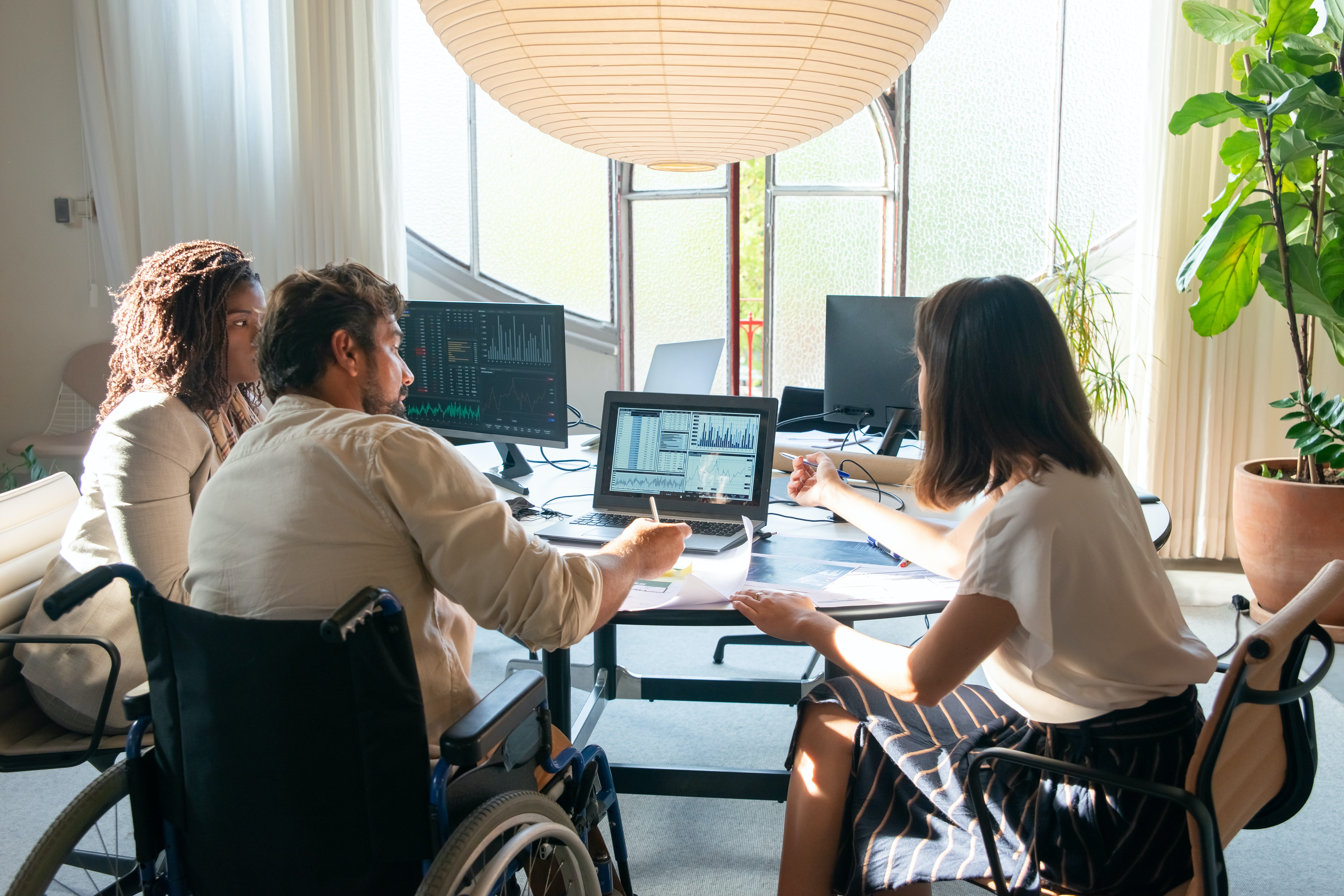 In Europe only 51% of people with disabilities have a job (compared to 75% without disabilities) and more than half say they feel discriminated.
Indeed, when people with disabilities enter the labor market, they face a number of obstacles, including prejudices, lack of work experience and low levels of education. Quality apprenticeships can therefore play an important role in addressing these problems, especially if supported by technology.
Assistive technologies (AT) can help normalize the life of a disabled individual by increasing their independence and promoting greater social participation. Some of the most popular AT in education are used to support students with visual and hearing impairments and with autism spectrum disorders. For example, braille systems, augmentative and alternative communication (AAC) and software that teaches you to read facial expressions, recognize faces and identify emotions.
Although the level of accuracy of these technologies is encouraging, the implementation of AT can nevertheless be challenging. In fact, safe, ethical and convenient use must be guaranteed, taking into account the fact that human assistance remains irreplaceable in any case. The EU and its Member States have signed the UN Convention on the Rights of persons with disabilities, stressing that assistive technology has the potential to enable people with disabilities to live independently and participate fully in all aspects of life social.
The recently published strategy for the Rights of persons with disabilities 2021-2030 calls on Member States to take targeted measures to ensure inclusive and accessible VET programs, including for people with disabilities. By contributing to this goal, the EAfA is committed to supporting the use of apprenticeships as a tool for social inclusion, encouraging quality apprenticeships and providing support to students with disabilities.
And in this regard, the twelfth live discussion organized by the European Alliance for Apprenticeships (EAfA) took place on 7 April. At the center of the discussion was just the theme of accessible digital learning.