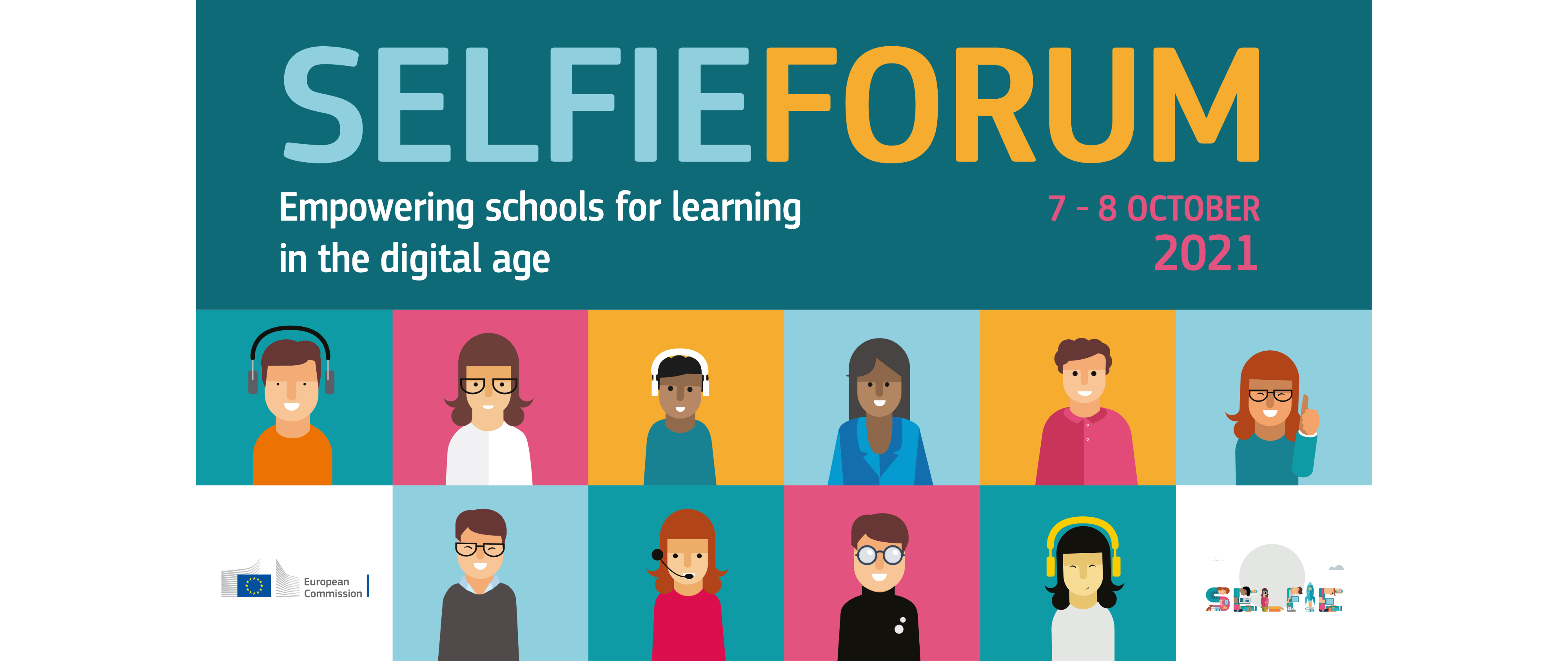 On 7-8 October 2021, the European Commission is organizing second edition of the SELFIE Forum. Commissioners Mariya Gabriel and Nicolas Schmit will both introduce the event.
The interactive part of the forum will consist of a variety of workshops on
development of a digital action plan

digital pedagogies

best practices.
The forum will also cover
launch of the SELFIE 

Work-Based Module (SELFIE WBL)

 to bring VET institutions and companies closer in discussing how they jointly embed digital technology in the education and training,

presentation of 

SELFIE for Teachers

, a new self-reflection tool designed to support the development of the teachers' digital skills inside and outside of the school.
Teachers, students, and schools, included vocational and training organisations, are invited to take an active part in the forum. Until 20 September, they can submit a video, poster or other contribution to share their experience with SELFIE. See the specific requirements for the presented materials.
What is SELFIE?
SELFIE is a free tool to help schools integrate digital technologies into teaching, learning and evaluation. It was based on the European Commission framework on promoting digital-age learning in educational organisations and is available in over 30 languages. Schools can use it for self-assessment of the effectiveness of digital and innovative technologies they have in place. 
SELFIE WBL is a free online tool available in over 30 languages to help schools, vocational training organisations and companies improve how they are using digital technologies in their training and apprenticeship programmes.
More info to be found on the event's website.