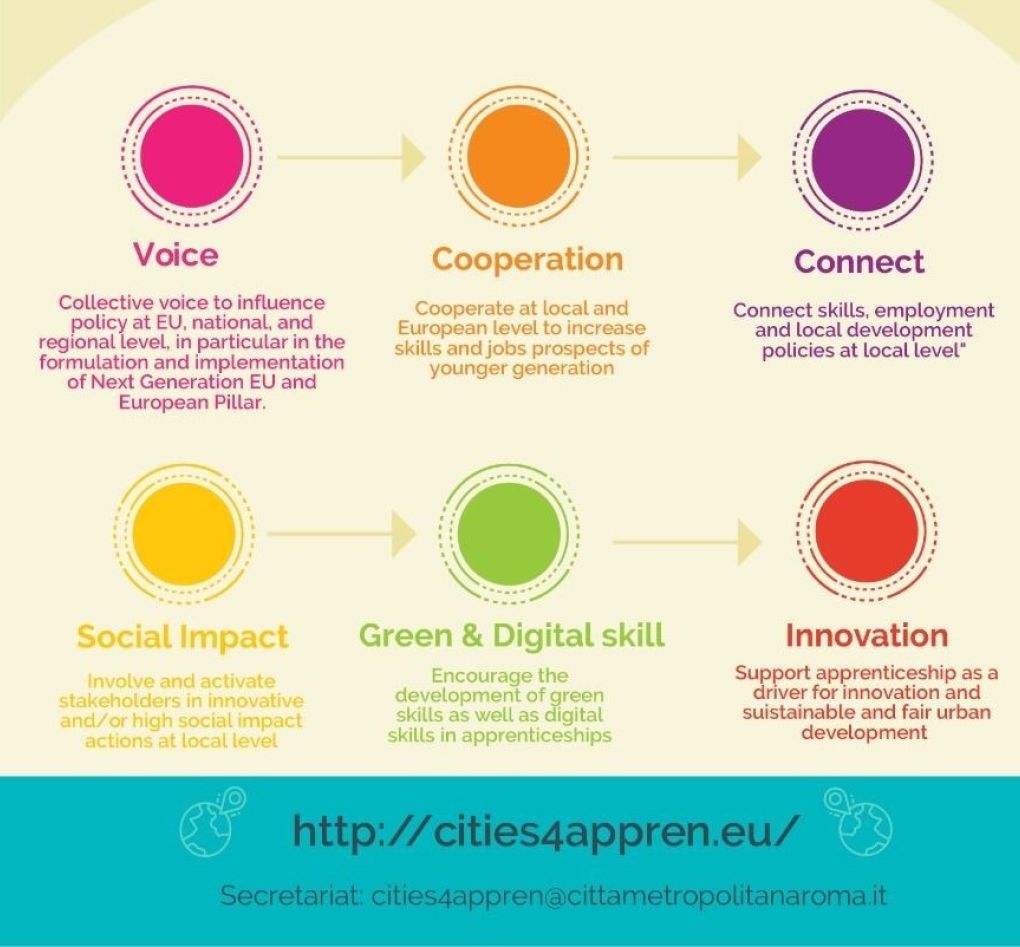 The second Cities for Apprenticeship Live Discussion is aimed at developing action-oriented policy recommendations for the European 2021 – 2027 policies to boost skills and jobs and strengthen the role of cities in the policies implementation.
The common statement will be presented at the joint meeting of the European Commission and Committee of Regions in June 2021.
Share your experience and ideas at the online Live Discussion on 21st January 2021 from 11:00 to 12:30 CET and/or participating to this survey.