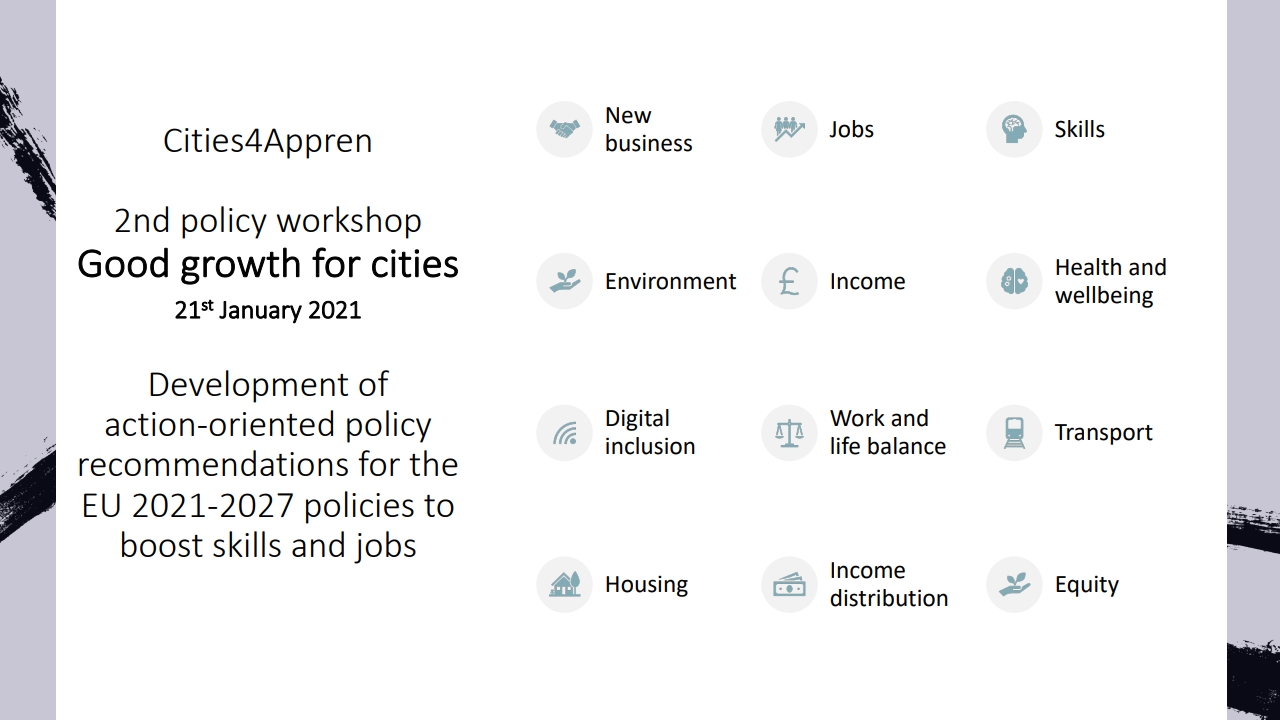 On the 21st January the next Network Cities for Apprenticeship workshop will be held. This workshop is the second of the three workshops intended to support the process of developing the network and fuel the consultative process on the role of the metropolitan cities and cities in supporting apprenticeship while fostering the green and digital transition and implementing the European Pillar of Social Rights in the next European programming cycle. The ambition is to play a proactive role in the discussions that will shape the implementation of the the European policies during the new programming cycle 2021-2027, included the European Recovery Plan. The workshop's specific objectives are:
To identify a road map supporting the development of the network and its official launch event to be held in Rome in May 2021
To develop a statement on the role of the metropolitan cities and cities to be presented in the joint event of the European Commission and Committee of Regions in June 2021 with concrete recommendations on the future implementation and roll-out of European policies related to skills and apprenticeship
The working language of the workshop will be English.
Participants are asked to share information before the event.